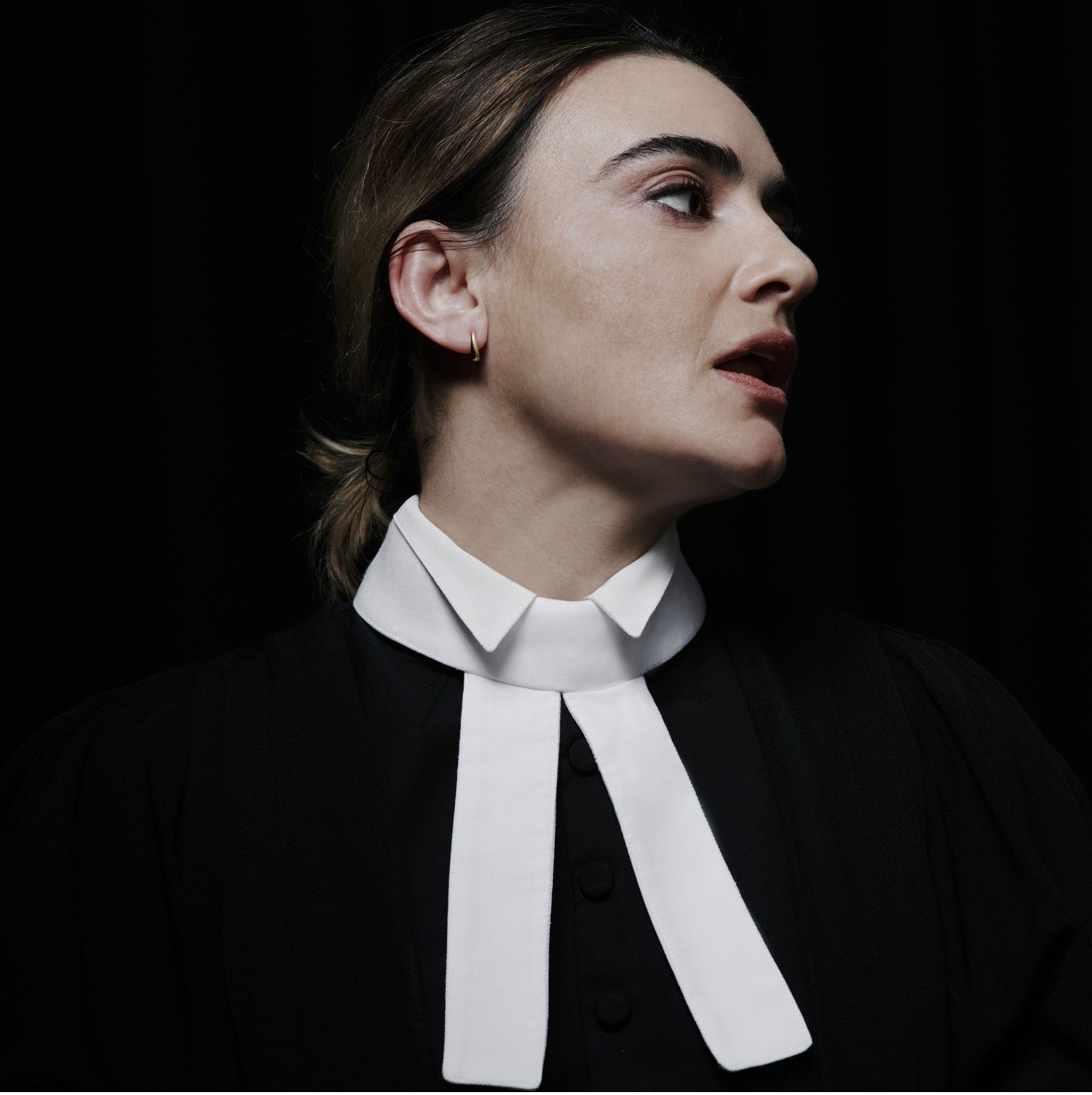 Polite Society's February Social Diary
There's a lot to pack into this short month, from Sydney Worldpride to Valentine's Day flicks.
Share
We've already booked our tickets to Prima Facie, playwright Suzie Miller's acclaimed legal drama – and you should, too. This intense one-hander debuted in 2019 at Sydney's intimate Stables Theatre, scooping awards both for Miller and Sheridan Harbridge in the role of Tessa Ensler, the steely defence lawyer who suddenly finds herself in the witness box after she is sexually assaulted. Harbridge reprises her role in this Melbourne Theatre Company production; overseas, Killing Eve's Jodie Comer opens as Tessa in a Broadway production next month. Fairfax Studio, February 8-March 18. 
Sometimes you want a slick, showy restaurant like Melbourne's excellent Grill Americano; at others, you prefer a delectable meal in a cosy, intimate space, which is where Sydney's new Restaurant Ka comes in. Owner and head chef Zac Ng's Darlinghurst diner has only 10 covers per seating and a seafood-focused, constantly changing menu that mixes Cantonese, Japanese and modern Australian. Restaurant Ka, 13b Burton St, Darlinghurst. 
You'll have to beg a better-organised friend to get your hands on tickets to The Picture Of Dorian Gray at the Sydney Theatre Company this month, as Eryn Jean Norvill returns with her magnificent solo performance for 14 days only. The show is sold out, with only limited single tickets available, but this is your last chance to see it before it heads overseas. Good luck. STC, Roslyn Packer Theatre, February 3-18.
Now that we've finally seen the back of all that rain, it's time to book a beanbag at Moonlight Cinema (in whichever capital city you're currently in). For Valentine's Day, there's a list of rom-coms to soften even the hardest heart, including 10 Things I Hate About You, Notting Hill and The Notebook. You can even bring your canine companion, too – much to the delight of our own dog-about-town, Hugo…
Making us feel really rather old, Sydney's Mardi Gras Parade celebrates its 45th birthday this month. The theme is Gather, Dream, Amplify and we certainly expect plenty of sound from more than 200 floats and 12,500 marchers down Oxford Street. You can watch from the street for free or secure a spot on a viewing platform, all the better to enjoy the rumble and roar of Dykes on Bikes and Lifesavers With Pride. The month-long lineup of events for Mardi Gras this year is superb: we recommend Kae Tempest at the Opera House on February 17; Opera Up Late; and Queer Art After Hours at the Art Gallery of NSW's shiny new building. Saturday February 25 for the Parade.
Don't miss… Closing this month is Beating About The Bush, an exhibition at the Art Gallery of Ballarat that combines the best of traditional Australian Impressionism with works from contemporary Australian female photographers. That means beautiful paintings by the likes of Frederick McCubbin and Arthur Streeton juxtaposed with images from highly regarded artists such as Leah King-Smith and Jaqui Stockdale. Well worth a trip to the 'Rat. Until February 19.