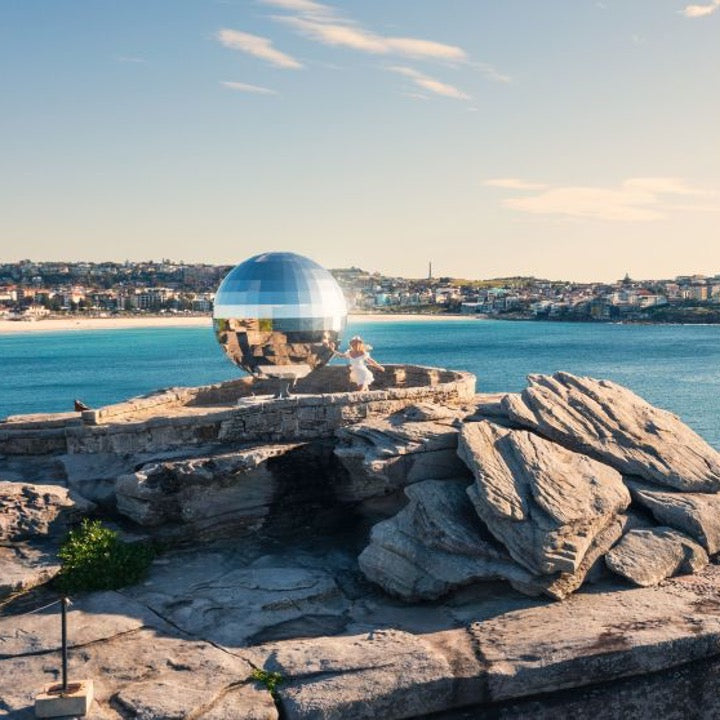 Polite Society's October Social Diary
From jazz to comedy, Shakespeare to sculpture, it's all happening this month.
Share
Choose your own adventure meets murder mystery meets escape room: the Malthouse's new immersive play, Hour of the Wolf, promises plenty of intrigue. Following in the footsteps of 2021's Because The Night – a dynamic re-telling of Hamlet – Hour of the Wolf allows audience members (wearing headsets) to explore the town of Hope Hill, which is haunted by mysterious disappearances on the longest night of each year. Malthouse Theatre, from October 19
Ten days, 450 artists, 100 events: Australia's biggest jazz festival is going to paint the town smooth. Melbourne International Jazz Festival's highlights this year include: Lisa Simone's first-ever Australian performance in what promises to be a great tribute to her mother Nina; UK break-beat trio GoGo Penguins at the Forum; US star Cécile McLorin Salvant; and – drumroll – Chaka Khan, Nile Rodgers and CHIC at the Sidney Myer Music Bowl. October 20-29, various locations 
If you loved Boy Swallows Universe, All Our Shimmering Skies and Love Stories, then you'll be first in line for Trent Dalton's latest novel. Based in his beloved Brisbane, Lola in the Mirror tells the story of a girl on the run with big dreams, and a mysterious mirror that shows her a path forward. Out October 4
You know summer's coming when Sculpture by the Sea arrives on Bondi to Tamarama's stunning coastal walk. This year, the world's largest, free-to-the-public outdoor sculpture exhibition turns 25 and the prize money for the winning sculpture has reached $100,000, making it the most generous sculpture award in the southern hemisphere. Just another reason for some seriously big-name artists to exhibit. With up to a half a million people set to visit, it pays to take public transport if you can. From October 20
We can't wait to see Bell Shakespeare's new production of Twelfth Night, one of our favourite and, at times, fiendishly complicated comedies. A shipwrecked Viola disguises herself as a man named Cesario, who falls in love with her boss, Duke Orsino, who's in love with Olivia, who falls for Cesario… it's a mess. Fortunately there's a great cast, including Jane Montgomery Griffiths, and a brand-new score by Australian singer-songwriter Sarah Blasko to guide us through the chaos. Opera House Playhouse from October 24
Her legal comedy, Fisk, recently became one of the top 10 shows on Netlfix globally, but Kitty Flanagan has been amusing local audiences for years. She's set to continue the trend when she heads out on tour once more – catch her in Melbourne first, before she heads to Perth, Adelaide and Sydney. From October 7 
Daniel Boyd's immersive new exhibition Rainbow Serpent (Version) has opened at Brisbane's Institute of Modern Art and it's a must-visit for those in the city. We've long been fans of Boyd's incredibly detailed paintings reconfiguring moments from our colonial past – maybe you saw them at the Art Gallery of New South Wales's retrospective last year – and would love to see these 15 enormous new works in situ at the gallery. Comprising mirrors, sculptures, activations and paintings, it promises to be a thought-provoking experience. Brisbane's Institute of Modern Art, on now.