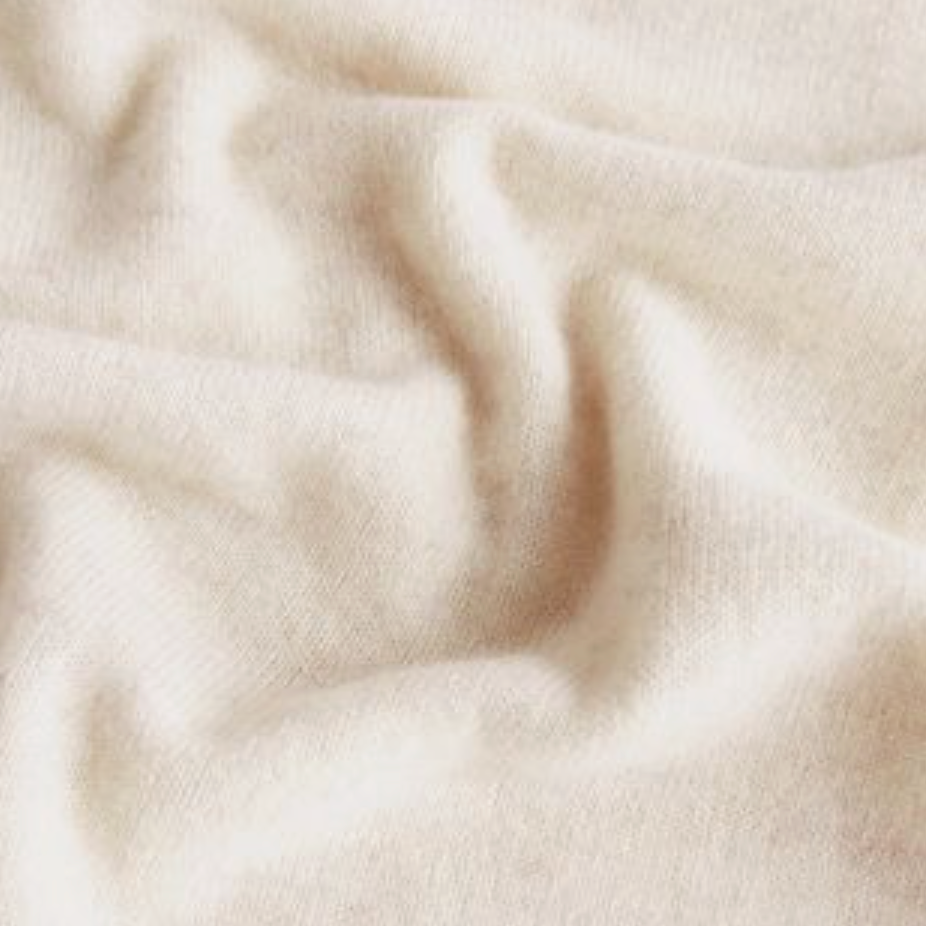 Why Noble Fibres Are A Cut Above
Inside the rarefied world of natural textile fibres – and how to choose the best for your home
Share
"Noble fibres" is a term used to describe the finest natural fibres, often sourced from rare animals or remote locations. What they cost to produce is more than rewarded by their glorious attributes; if you're looking for soft, long-lasting textiles for your home, then cashmere, linen, cotton and wool are hard to beat. 
What's more, these rarefied natural fibres perform well in both cool and warm weather, making them ideal to have on your bed or sofa for spring.
Cashmere
Supremely soft and cosy, cashmere feels silky against the skin. High-quality cashmere is lightweight, holds its shape and, with proper care, will last many seasons. 
"The best cashmere comes from Mongolia," says Polite Society founder Scott Cooke. "The rugged terrain and extreme cold weather makes for the finest fibres. The climate produces a finer yarn, and is therefore denser, softer and warmer."
Most of our cashmere range includes textiles made using Mongolian cashmere, such as the Geisha blanket by Lanerossi—an Italian textile house that has been producing the finest materials since it was founded in 1817. Cashmere also produces a strong and comfortable textile when woven together with other natural fibres, which is how Moss River's Liverpool Throw Rug is made – woven from a super-soft blend of Australian merino wool and cashmere.
Wool
"Wool has so many attributes," says Scott. "It is a natural insulator against moisture, cold and heat, it's naturally breathable and highly elastic."
We can't go past a pure wool blanket at this time of year when the days are warm but nights remain cool. Lanerossi's Acero Throw Rug, with its smart check design, is equally at home on the bed or the sofa. Woven from a virgin wool blend that's exceptionally long-lasting, the Acero Throw is an heirloom textile that can be passed down through generations. 
Another tip? The finer the fibre, the softer the wool. "Superfine wools" are used to create incredibly soft and luxurious textiles, like Lanerossi's Venere Blanket, woven in Italy from 100 per cent superfine virgin wool.
Cotton
Pure cotton is cherished as a high-performing, comfortable and enduring fabric. Its softness and strength make it ideal for fine home textiles.
When it comes to bedding, cotton percale sheets are sought after for their smooth, cool touch. "Cotton breathes," explains Scott. "A person might expel over half a litre of moisture in a night, which needs to be dispersed, and cotton percale allows this." Tightly woven, percale produces a firm, smooth fabric that